Martin Rae immerses himself in his role as the new technical director at NIAS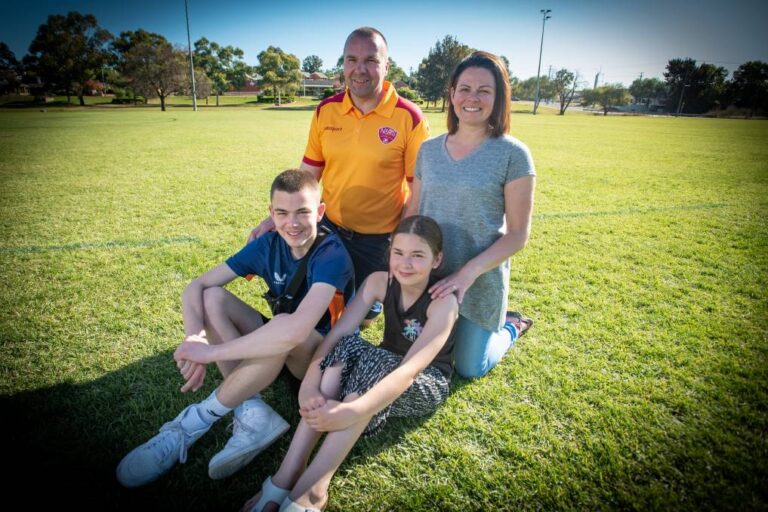 Martin Rae has
quickly immersed himself in his role as the new technical director for the
Northern Inland Academy of Sport's soccer program.
Since touching down
in Tamworth on Friday, the Scottish native has been soaking up the local soccer
scene.
After heading down
for "a wander" to the Gipps Street Fields on Saturday "just to
see what was going on", he then watched the NIAS FC 13s, 14s and 15s take
on South Cardiff in the their opening Premier Youth League Cup games on Sunday.
Then Tuesday night was
training with the NIAS FC squads.
It hasn't left much
time for settling in.
But when you're as
passionate about "the beautiful game" as Rae is, it isn't really a
chore.
And he is just
happy to be here after what can only be described as a marathon process.
Appointed to the
position on a three-year tenure in early 2022, it took 12 months of
negotiations and navigating immigration requirements before his visa
application was approved.
But then last month
– almost nine months after their visa application was lodged, they got word
that it was approved.
Not wanting to
waste any more time, they quickly sorted out what they needed to and two weeks
later were jumping on a plane for the other side of the world.
"As soon as
the visa came through we were like 'let's go'," Rae said.
He was appointed to
the role following an extensive recruitment campaign.
"This campaign
produced highly qualified candidates but Martin was a standout with more than
30 years of [soccer] experience playing and coaching all ages, including at the
professional Scottish football club Ross County Football Club," Chair of
the NIAS Board Chris Ash said.
He is also a
Scottish Football Association coach education tutor, and is in the final stages
of completing his Union of European Football Associations 'A' licence and
goalkeeping 'B' licence qualifications.
"This is the
beginning of a great chapter of football in our region – on and off the
field," Ash continued.
NIAS CEO Shona
Eichorn echoed Ash's sentiments.
"Martin will
be a tremendous asset to add to our small yet dynamic NIAS staff, and will
assume many of the tasks currently undertaken by [NIAS Sports Programs Manager]
Richard (Willis) including coach of the NIAS FC under 15s PYL team," she
said.
"In his role
as technical director, Martin will focus on NIAS FC coaches and athletes, but
also travel the region to connect with the wider football community –
consulting with clubs, schools and councils to help facilitate and foster the
growth and development of football across the whole region, for both boys and
girls."
"Martin will
also lead the development of our coaches, across NIAS FC to ensure we have a
positive club coaching culture which supports a diverse range of coaches with
mentorship, best practice advice, appropriate resources and development
opportunities. We will also be utilising his extensive expertise and experience
across our other NIAS programs."
Something he has
been keen to do since long before the NIAS job came up, Rae knows there are
going to be challenges along the way.
"It's going to
be a different culture, it's going to be a challenge for the family, for the
kids.
"But everybody
has been so so welcoming," he said.
"All the
coaches we've met so far, all the parents, the children, it's just been
absolutely phenomenal."
He did joke about
the weather, which is t-shirt weather for them.
"I had to
laugh. [On Saturday] When I was walking by there was a mum telling her child
don't take your top off, it's cold," he said.
"I'm walking
past going I'm taking clothes off never mind putting clothes on."
"I couldn't
believe it."