| First Name | Last Name | LGA |
| --- | --- | --- |
| Florence | Black | Inverell |
| Emma | Carter | Upper Hunter |
| Samuel | Ferguson | Tamworth Regional |
| Jethro | Gosson | Tamworth Regional |
| Cody | Uebergang | Inverell |
| Taylor | Weir | Glen Innes |
| First Name | Last Name | Position |
| --- | --- | --- |
| Nicky | Western | Head Coach |
| Sheena | Carter | Assistant Coach |
To be eligible athletes must be between 13 and 19 years of age (DOB 2005-2011). Selections will be conducted on the basis of times and results. Athlete applications will be assessed with successful athletes invited to the program.
NIAS works in partnership with Triathlon NSW to offer a program where athletes can develop the necessary tactical, technical, physiological and psychological skill competencies to aid progression through to the National Athlete Pathway.
The NIAS Triathlon 2023-24 Program will help athletes develop essential skills including their physical literacy and strong motor patterns. The program will focus on skill development and sport enjoyment, with athletes provided the opportunity to take part in skills clinics and race camps, along with athletes from the other NSW Regional Academies of Sport on the Triathlon NSW pathway. Any athlete who is part of the NIAS Triathlon Program are automatically eligible to compete in the 2023/24 Triathlon NSW/ACT Pathway Series, presented by Billigence.
The NIAS squad will be led by experienced Head Coach, Nikki Western, who was recently awarded the Triathlon Australia Pathway Coach award at the Celebration of Champions, and Assistant Coach Sheena Carter. Both Nikki and Sheena are members of the Scone Triathlon Club and accredited Triathlon New South Wales coaches.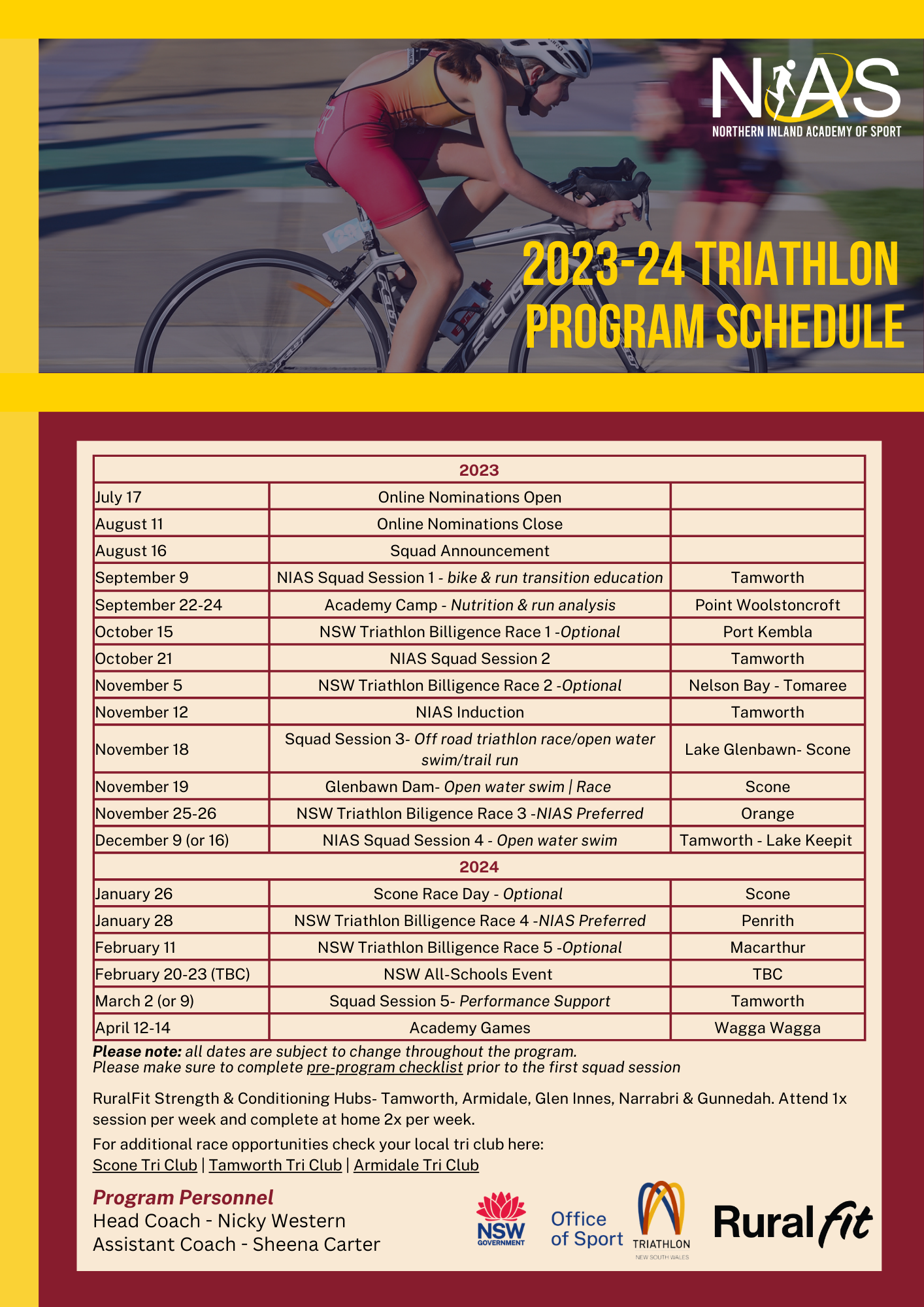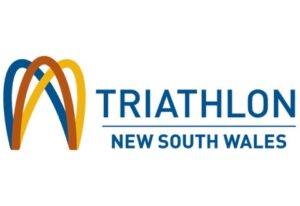 ATHLETE BENEFITS & COMMITMENT
The Northern Inland Academy of Sport acknowledges the Traditional Owners of the land on which we work and live. We pay our respects to Elders past and present.
© 2022 Northern Inland Academy of Sport
Website by Proud as Punch Studio